Dr. Fathimath Nazla Rafeeq, Snr. Medical Officer, HPA, has been appointed as the Spokesperson for Health Emergency Operation Centre for #COVID19.
@HPA_MV pic.twitter.com/oUBSfShfOD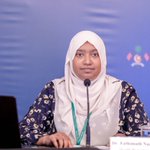 +3

Mufti Menk
Zimbabwe
Followers: 6,237,185, Following: 1
Joined 2011-02-05
Zimbabwe
The Almighty will bring you what you need. Don't doubt that. Turn to Him. Cry. Beg. Ask for guidance, understanding, relief, forgiveness etc. Never underestimate the power of repeating your supplications with beautiful patience. Keep asking with full hope & you shall receive!
When you appreciate yourself, it becomes easier to appreciate others. When you lack self-acceptance, that's when you have enemies. How else can you accept other people's uniqueness if you can't honour yours. Be true to yourself. Your journey is yours alone. Don't imitate others!
Island aviation muvazafun ge salaries balaalaba

Such a huge salary gap betwen the top management and lower ranks

Such contrasts and we talk about workers right blah blah pic.twitter.com/ZdqLmz0ydt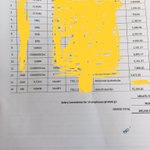 Furthermore, we have received information that there may also be Maldivians working on
#Bodufinolhu
who have not received their salary.
If there are any such individuals, we kindly request that you get in touch with us via 9721213 or email us at info
@pilcmv
.org