Did the President obstruct justice?

Yes.

Was it worse than Watergate?

Yes.

This break in was by a hostile foreign adversary. This president welcomed their help. This president lied about it and sided with that power over his own agencies.

Don't believe it? Read the report. pic.twitter.com/crL7gew2WB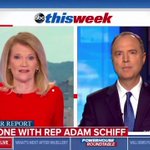 To all who celebrate today, happy Easter from our family to yours! On this day of rebirth and renewal, let's recommit to love and serve our brothers and sisters, especially those in need, in every way we can. Have a great day, everybody. pic.twitter.com/BtMyWebGLw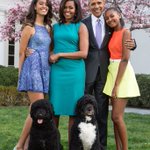 Corals aren't plants they're animals. Imagine carving your name on cats/dogs...
Reminder: It's not just fuzzy, fluffy, cute, swimming ocean wildlife that deserves your respect and distance.
pic.twitter.com/CJLv9uheAZ
I said it before and I'll say it again:

It's not ok to seek Russian help in your campaign.

It's not ok to use materials they stole from your opponent, or to make it part of your campaign strategy.

Sadly, my GOP colleagues do think that's ok.

The American people know better.