Explore Twitter Trending Topics
Know what's happening now : Trendsmap shows you the latest Twitter trending hashtags and topics from anywhere in the world. Click on a word, zoom into your area of interest, and explore. You can also jump directly to our Locations or Top tweets :
Explore the past : Analyse and visualise any topic, hashtag, word, user, or tweet in detail. Explore back hours, days, weeks, and even months.
Be the first to know : Create email and Slack based alerts for any topic. Our easy to use queries allows you to refine the results to be exactly what you need.
Video interview from @DannyWest1 with the latest instate recruit to pick up a Razorback scholarship offer, Greenland 2022 defensive end JJ Holllingsworth @jjhworth23 #wps #arkansas #razorbacks #kansas #jayhawks #rockchalk #akron (VIP): 247sports.com/college/arkans… pic.twitter.com/rn7MkzGax6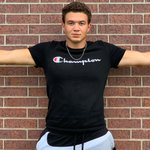 University of
#Akron
fired almost 100 tenured faculty today. It has always been a pretend university, run by philistines. Tenure has no value there now. It is place which shd be shunned. Stay away.