Explore Twitter Trending Topics
Know what's happening now : Trendsmap shows you the latest Twitter trending hashtags and topics from anywhere in the world. Click on a word, zoom into your area of interest, and explore. You can also jump directly to our Locations or Top tweets :
Explore the past : Analyse and visualise any topic, hashtag, word, user, or tweet in detail. Explore back hours, days, weeks, and even months.
Be the first to know : Create email and Slack based alerts for any topic. Our easy to use queries allows you to refine the results to be exactly what you need.

She has gotten the ball rolling for #EqualPayDay for @Banyana_Banyana and women footballers in SA.... and today sees a march by @EFFSouthAfrica to SAFA House for equality....
#MarawaMoments
#MarawaTV
#EFFBanyanaPicket pic.twitter.com/bJLy87DyiY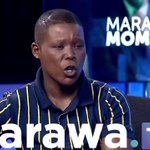 Last Friday was
#EqualPayDay
, the day of the year when women effectively start to work for free.
To mark the occasion, we have created a resource designed for 11-16 students that focuses on the gender pay gap.
amsp.org.uk/teachers/11-16…