Explore Twitter Trending Topics
Know what's happening now : Trendsmap shows you the latest Twitter trending hashtags and topics from anywhere in the world. Click on a word, zoom into your area of interest, and explore. You can also jump directly to our Locations or Top tweets :
Explore the past : Analyse and visualise any topic, hashtag, word, user, or tweet in detail. Explore back hours, days, weeks, and even months.
Be the first to know : Create email and Slack based alerts for any topic. Our easy to use queries allows you to refine the results to be exactly what you need.
I'm texting voters in Georgia to make sure they are registered to vote and help them request absentee ballots.

The training was great, quick, and it doesn't get much easier than this.

Sign up here!
#GeorgiaGrit #gasendebate #BDC secure.actblue.com/donate/ft6save… pic.twitter.com/kJ36ivyZxZ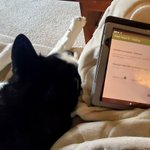 This is a man who led a sit-in to expand healthcare access because rural Georgians desperately need it.
What have Perdue and Loeffler done for Georgians?
.
.
.
🦗🦗🦗
#GeorgiaSenate
#gasendebate
#BDC
When the Senate goes on vacation, evictions don't go on vacation. Furloughs don't go on vacation. The virus doesn't go on vacation.

Hunger and distress are very much at work, so the Senate needs to get to work & get people the care they need.