Explore Twitter Trending Topics
Know what's happening now : Trendsmap shows you the latest Twitter trending hashtags and topics from anywhere in the world. Click on a word, zoom into your area of interest, and explore. You can also jump directly to our Locations or Top tweets :
Explore the past : Analyse and visualise any topic, hashtag, word, user, or tweet in detail. Explore back hours, days, weeks, and even months.
Be the first to know : Create email and Slack based alerts for any topic. Our easy to use queries allows you to refine the results to be exactly what you need.
Senator Adam Morfeld
Lincoln, Nebraska
Followers: 11,229, Following: 1,722
Joined 2009-02-15
Nebraska State Senator - Running for County Attorney in 2022 to seek justice and protect constitutional rights. Equality before the law.
Activity
Join NDP Chair @janekleeb and state Sen. @Adam_Morfeld today at 1 p.m. CT for a Virtual Discussion hosted by @OpenPrimaryUSA.

They will talk about Nebraska's nonpartisan Legislature and the NDP's open primary.
openprimaries.org/virtual_discus… pic.twitter.com/t3itINFd9Y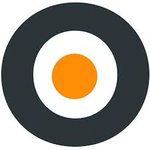 So glad to see this step, it's the right move for our international students and for higher education. We want to welcome the best and the brightest.
BREAKING: The Trump administration has rescinded a rule that would have forced international students to leave the country if their colleges hold classes online this fall. The administration was sued over the new policy by Harvard and MIT.
apne.ws/p0KqbpI