Explore Twitter Trending Topics
Know what's happening now : Trendsmap shows you the latest Twitter trending hashtags and topics from anywhere in the world. Click on a word, zoom into your area of interest, and explore. You can also jump directly to our Locations or Top tweets :
Explore the past : Analyse and visualise any topic, hashtag, word, user, or tweet in detail. Explore back hours, days, weeks, and even months.
Be the first to know : Create email and Slack based alerts for any topic. Our easy to use queries allows you to refine the results to be exactly what you need.
Global
1,800 tweets in the last day
Pandemia acabou pra alguns né? Passando pra lembrar que Não tá gente! O vírus tá super aí.

O GOVERNO DE SÃO PAULO NÃO ADMITE TAL CONDUTA CRIMINOSA, O POLICIAL DEVE TER SIDO EXONERADO E SERÁ JULGADO. A SENHORA TAMBÉM NÃO DEVERIA TER AGREDIDO O POLICIAL ( SIC, NÃO JUSTIFICANDO). NINGUÉM ACEITA COVARDIA. ELA TEVE SORTE, PELA GRAVIDADE DO ATO EM REGIÃO NOBRE DO CORPO. pic.twitter.com/zvmq3BZiAZ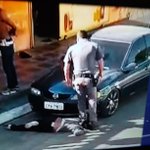 GENTE UMA MULHER NEGRA TEVE O PESCOÇO PISADO, SOFREU FRATURAS E HEMATOMAS GRAVES E AINDA TEM QUE RESPONDER POR DESACATO. OS POLICIAIS DISSERAM QUE NÃO HOUVE EXCESSO. CADÊ TODO MUNDO REVOLTADO?
- A Lelê virou tik toker, agora só se comunica assim

VÍDEO NOVO | TIK TOKER: bit.ly/3fnazZu pic.twitter.com/xcLxpgQrfL