Explore Twitter Trending Topics
Know what's happening now : Trendsmap shows you the latest Twitter trending hashtags and topics from anywhere in the world. Click on a word, zoom into your area of interest, and explore. You can also jump directly to our Locations or Top tweets :
Explore the past : Analyse and visualise any topic, hashtag, word, user, or tweet in detail. Explore back hours, days, weeks, and even months.
Be the first to know : Create email and Slack based alerts for any topic. Our easy to use queries allows you to refine the results to be exactly what you need.
Disney's Aladdin
Followers: 84,417, Following: 16
Joined 2018-10-10
Experience Disney's Aladdin live-action adventure and the signature edition of the animated classic now on Digital and Blu-ray.
Activity
Global
120 tweets in the last day
The Boys Club at #PrinceGeorgeSpoke had a movie night last week! The boys had tons of fun eating pizza and watched @disneyaladdin. Thank you to everyone who came, we can't wait to see you on Friday, November 15 for a night of bowling. #Autism #SocialClub #Inclusive pic.twitter.com/rfb5F9UTCb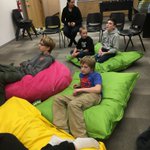 +2

Jasmine is looking for a whole new world where she can be the princess! @SHHAnimalRescue #Jasmine #Aladdin @disneyaladdin #cattledog #adoptable pic.twitter.com/adayCKARiV