Explore Twitter Trending Topics
Know what's happening now : Trendsmap shows you the latest Twitter trending hashtags and topics from anywhere in the world. Click on a word, zoom into your area of interest, and explore. You can also jump directly to our Locations or Top tweets :
Explore the past : Analyse and visualise any topic, hashtag, word, user, or tweet in detail. Explore back hours, days, weeks, and even months.
Be the first to know : Create email and Slack based alerts for any topic. Our easy to use queries allows you to refine the results to be exactly what you need.
Dae Baby 🤠
OFF THE LAND
Followers: 1,803, Following: 1,211
Joined 2013-04-05
THRIVE AMONGST PRESSURE MAY PEACE BE UPON YOU #RESTEAZYGRANDDADDY #TRUTH #HDIC 🏳️‍🌈
Activity
Hit different when it marinate only thing open pass 1am is legs and refrigerators *chef kiss* pic.twitter.com/x2vbhPTT9F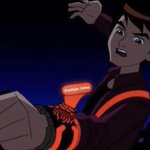 Tay k really said "your boys deep? well let's get to subtractin" where his grammy at ??