Explore Twitter Trending Topics
Know what's happening now : Trendsmap shows you the latest Twitter trending hashtags and topics from anywhere in the world. Click on a word, zoom into your area of interest, and explore. You can also jump directly to our Locations or Top tweets :
Explore the past : Analyse and visualise any topic, hashtag, word, user, or tweet in detail. Explore back hours, days, weeks, and even months.
Be the first to know : Create email and Slack based alerts for any topic. Our easy to use queries allows you to refine the results to be exactly what you need.
IzquierdaDemocrática
Quito, Ecuador
Followers: 3,887, Following: 387
Joined 2015-01-22
Organización política basada en la justicia social con libertad | Sede ID: Polonia N30-83 y Vancouver.
Activity
Global
490 tweets in the last day
#ARecuperarElFuturo | "Me han quitado las funciones por pedido de @abdalabucaram, de @LassoGuillermo, de los grandes empresarios por pedido de la @ID12Ecuador, de los opositores, traicionando de esta manera la voluntad popular que dio el triunfo a un binomio", @JorgeGlas pic.twitter.com/Y91Sh0qp6D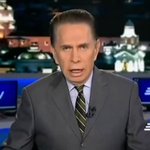 Caso de Lawfare, la cual no existiría si no hubiesen políticos corruptos que se presten para aquello. Financiado con dinero reciclado del narcotráfico de la DEA,en contubernio con la embajada, subsidian militares de alto mando, políticos, prensa, activistas, jueces, magistrados.

I.D.
@ID12Ecuador
anuncia q presentará candidato a la presidencia del Ecuador , no pueden cambiar del mismo y el mismo en Carchi no creo q puedan con candidato presidencial