Explore Twitter Trending Topics
Know what's happening now : Trendsmap shows you the latest Twitter trending hashtags and topics from anywhere in the world. Click on a word, zoom into your area of interest, and explore. You can also jump directly to our Locations or Top tweets :
Explore the past : Analyse and visualise any topic, hashtag, word, user, or tweet in detail. Explore back hours, days, weeks, and even months.
Be the first to know : Create email and Slack based alerts for any topic. Our easy to use queries allows you to refine the results to be exactly what you need.
#ILCMisteriPenusukWiranto | NARASUMBER ILC : @kapitraampera (Politisi @PDI_Perjuangan ) pic.twitter.com/H0sBBHZ8Zt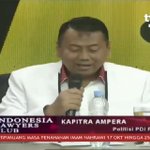 hahahaaa napsu amat.....yang terkutuk itu yang membantai orang2 yang tidak berdosa di WAMENA....
.
Wahhh gawat neh 5 tahun kedepan...
Kata bung Hatta, Watak "PEMBOHONG" itu sulit diperbaiki....
.
.
.
Truss gmana donk... Kayaknya harus perbanyak doa dan bersabar, ngeluss dada selama kurang lebih... 1800 hari atau 43.000 jam...
🙏🏼🙏🏼🙏🏼🙏🏼🙏🏼
pic.twitter.com/exfjSOpvAX