Explore Twitter Trending Topics
Know what's happening now : Trendsmap shows you the latest Twitter trending hashtags and topics from anywhere in the world. Click on a word, zoom into your area of interest, and explore. You can also jump directly to our Locations or Top tweets :
Explore the past : Analyse and visualise any topic, hashtag, word, user, or tweet in detail. Explore back hours, days, weeks, and even months.
Be the first to know : Create email and Slack based alerts for any topic. Our easy to use queries allows you to refine the results to be exactly what you need.
Marcos do Val
Brasília, Brasil
Followers: 100,594, Following: 67
Joined 2009-07-07
Senador Da República, Membro de Honra e Instrutor sênior da SWAT, fundador do CATI treinamento policial ltda. Palestrante. Doutor Honoris Causa
Activity
Global
170 tweets in the last day
Alvorada! Já são 3:30 da manhã desta quarta-feira. Esta foto foi tirada quando recebi o título de Membro de Honra da SWAT. Aproveitando, qual o QTH de vocês? pic.twitter.com/T2bZGS6E3I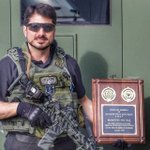 O senador
@marcosdoval
destinou 11 milhões para compra de kits com hidroxicloroquina. Queria chamar de "chacota", mas a tragédia desse tipo de atitude populistas, junto a outras condutas negacionistas, se traduz em descaso deliberado com a saúde da população.