Explore Twitter Trending Topics
Know what's happening now : Trendsmap shows you the latest Twitter trending hashtags and topics from anywhere in the world. Click on a word, zoom into your area of interest, and explore. You can also jump directly to our Locations or Top tweets :
Explore the past : Analyse and visualise any topic, hashtag, word, user, or tweet in detail. Explore back hours, days, weeks, and even months.
Be the first to know : Create email and Slack based alerts for any topic. Our easy to use queries allows you to refine the results to be exactly what you need.
EL NOMBRE EN ESTILO ACTIVISMO DESDE EL 2010 CUANDO FB Y TWITTER ARRIBARON A EL SALVADOR ES:
#ANTICORRUPCION
...CICIES (GRASSROOT MOVEMENT PUEBLO SALVADORENO EN LAS REDES SOCIALES QUIEN FUERON DENOMINADOS TROLLES) DESPUES
@nayibbukele
Y HOY
@waraujo64
EN ESA ORDEN Y MOI 😉.
POR FAVOR AFILIADOS DE NUEVAS IDEAS VOTE ✔️ CASILLA #30 🤩EN SAN MIGUEL HAGANLO POR LA JUSTICIA SOCIAL Y #ANTICORRUPCION...CICIES Y POR VENCER #ANTICOVID19 POR EL ♥️DE NUESTRO PAIS EL PULGARCITO DE AMERICA Y EL PROGRESO DE EL SALVADOR. pic.twitter.com/amj1u4ncw5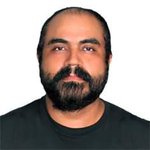 +1
#GobiernoTransparente | "Todos los procesos de adquisición durante esta emergencia por la pandemia serán evaluados, y la Corte de Cuentas y CICIES darán los resultados sobre eso", detalla el titular de Salud @FranAlabi. pic.twitter.com/jmaY9sF5Ns