Explore Twitter Trending Topics
Know what's happening now : Trendsmap shows you the latest Twitter trending hashtags and topics from anywhere in the world. Click on a word, zoom into your area of interest, and explore. You can also jump directly to our Locations or Top tweets :
Explore the past : Analyse and visualise any topic, hashtag, word, user, or tweet in detail. Explore back hours, days, weeks, and even months.
Be the first to know : Create email and Slack based alerts for any topic. Our easy to use queries allows you to refine the results to be exactly what you need.
Global
100,000 tweets in the last day
The books being banned in schools include writings about dystopian societies, overthrowing oligarchy, embracing love from all places, confronting racism, oppression of our native people, and the impact of not protecting our environment..

Does this not trigger alarms for people?

its not that deep: trump is a white supremecist and biden is a life raft. im not in the business of waiting on the perfect life raft. ill take it. vote against racism, anti semitism, LGBT attacks and vote FOR the environment and a future. once thats done we can build the ship.
The other side of Wajir.

While we politic it's hard to see such....Kenyans dont need handouts. Kenyans dont want to be given a fish they want fishing gear. All they want is an enabling environment. Well done Bute farmers in Wajir. @WajirCountyKE pic.twitter.com/ZIcOGHR6rS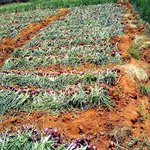 +3

The Australien Government has made an ad about the recession, its cuts to Jobseeker/Jobkeeper, tax cuts for the rich, cuts to the Environment Act, and the 'Gas-led Recovery' - and it's surprisingly honest and informative.

We're on patreon: patreon.com/thejuicemedia pic.twitter.com/NLWfA2GYze