Explore Twitter Trending Topics
Know what's happening now : Trendsmap shows you the latest Twitter trending hashtags and topics from anywhere in the world. Click on a word, zoom into your area of interest, and explore. You can also jump directly to our Locations or Top tweets :
Explore the past : Analyse and visualise any topic, hashtag, word, user, or tweet in detail. Explore back hours, days, weeks, and even months.
Be the first to know : Create email and Slack based alerts for any topic. Our easy to use queries allows you to refine the results to be exactly what you need.

celebrities that share a chiron in the 4th house ~ said that suffering is rooted in familial matters, or starting your own family; mustn't idealize others. understanding this & choosing to care instead of be cold heals them. also heal in learning to nurture &/or be vulnerable💞 pic.twitter.com/WbWIyKz8u8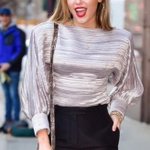 +3

Dünya sağlık sistemi "covid-19'u yenmek" yargısını idealize ederken intihar eğilimi, demans, parkinson ve alzheimer gibi yaşamdan koparan riskleri büyütüyor.