It's now been revealed (
@RapportSA
) that the only eyewitness in the
#Coligny
case (who testified that he saw the accused throw the teenager from the van), told a pastor and an attorney that he lied.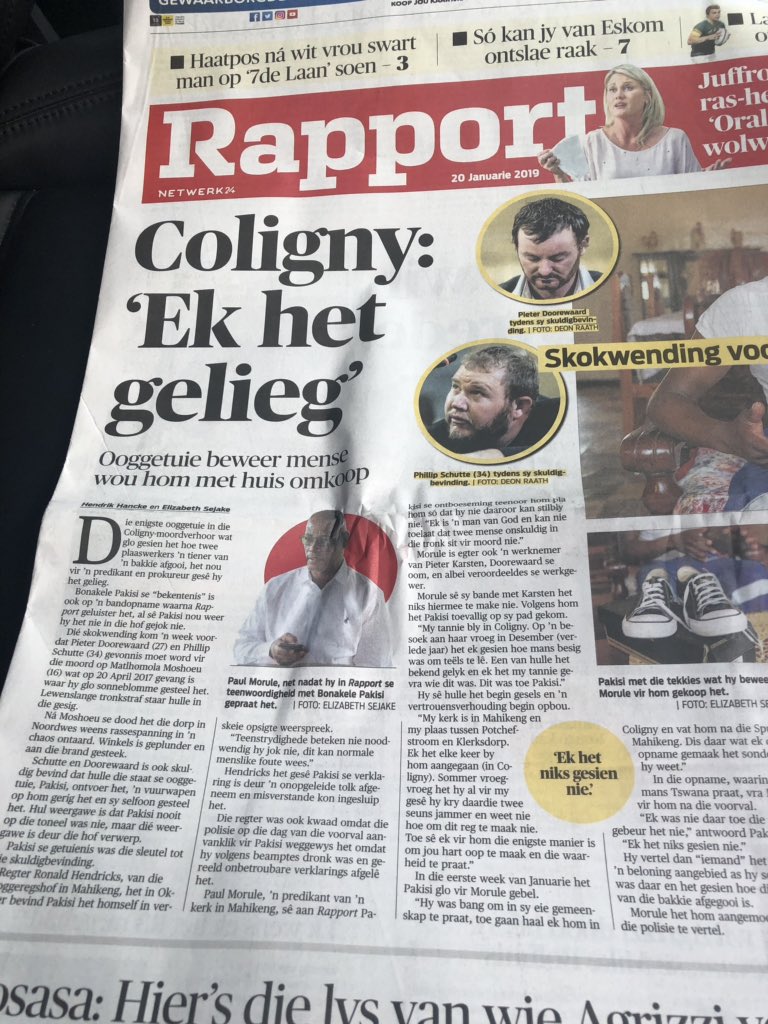 All the
#Coligny
destruction & violence, weeks of TV & social media debate about how racism is alive, endless fuel to the political fire of villainizing whites. All of it, based on a lie.
The SA Media, who breathlessly reported the murder, are now mostly quiet about the truth...