This will be the streaming playlist K-ARMYs will use for streaming platforms when 1st Single comes out. Along with Single, they'll be streaming BWL/Persona album, IDOL, & Spring Day. The '?' for 1st Single sends 😂
Less than 3 hours until release!
#BTSingleToday
#BTSisComing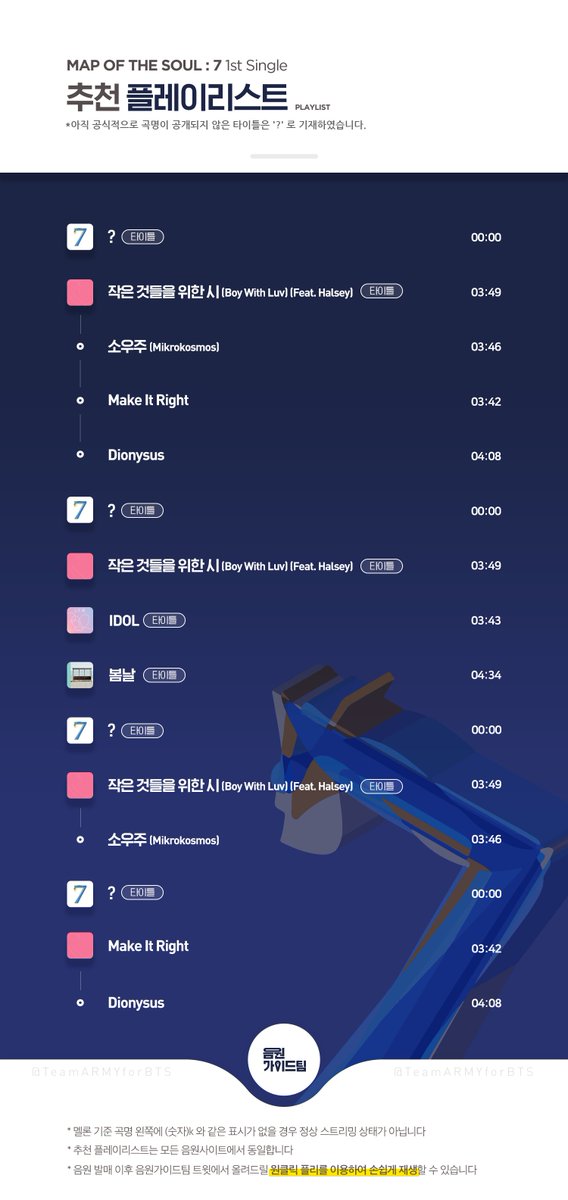 MAP OF THE SOUL : 7
추천 플레이리스트 (0117ver.)
*아직 공식적으로 곡명이 공개되지 않은 타이틀은 '?' 로 기재하였습니다.
*원클릭 플리 링크는 저녁 6시 10분에 트윗할 예정입니다.
pic.twitter.com/I97ZORxBce