Steve Bullock
As governor, I have consistently brought together diverse groups of Montanans to find bipartisan solutions.

This is an attack on these collaborative efforts and knowingly dishonest to the people of Montana.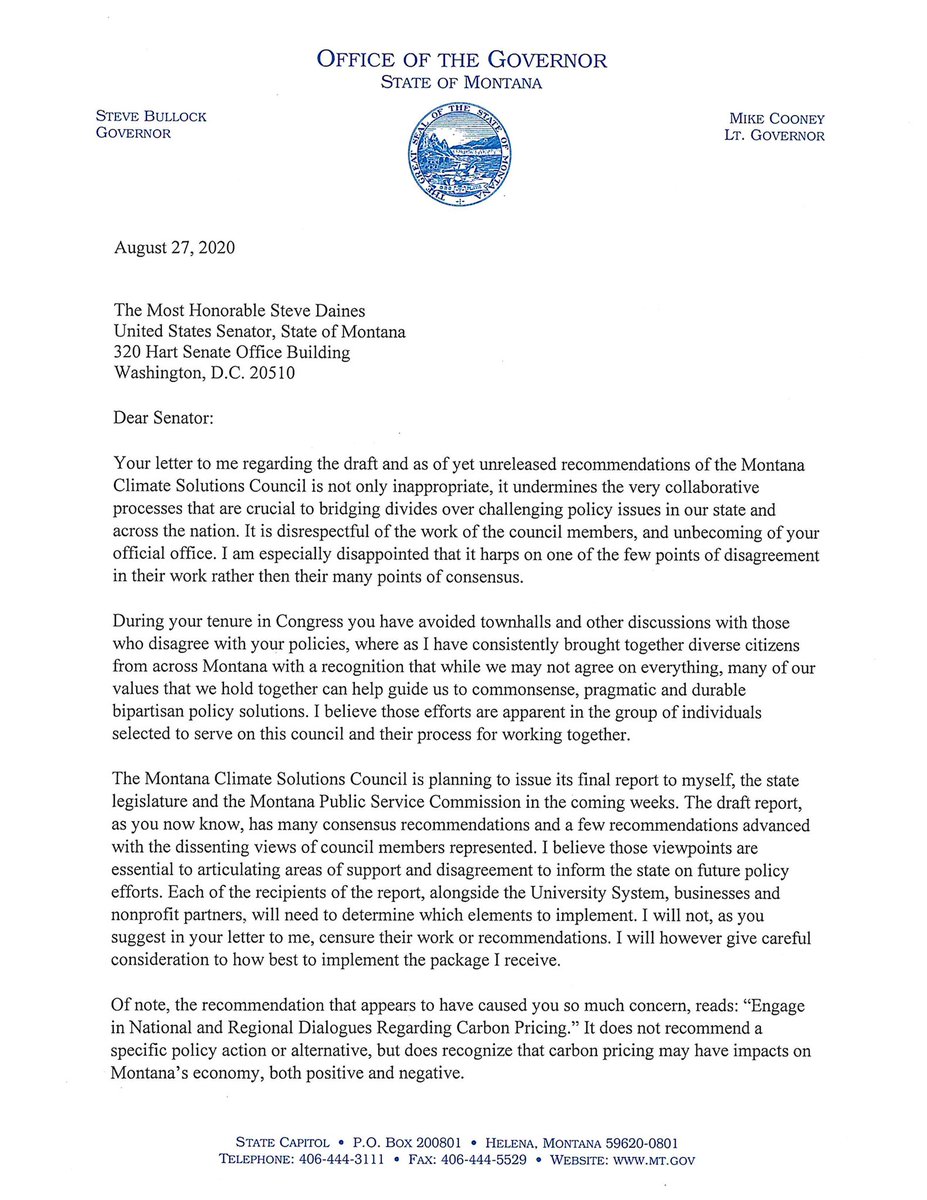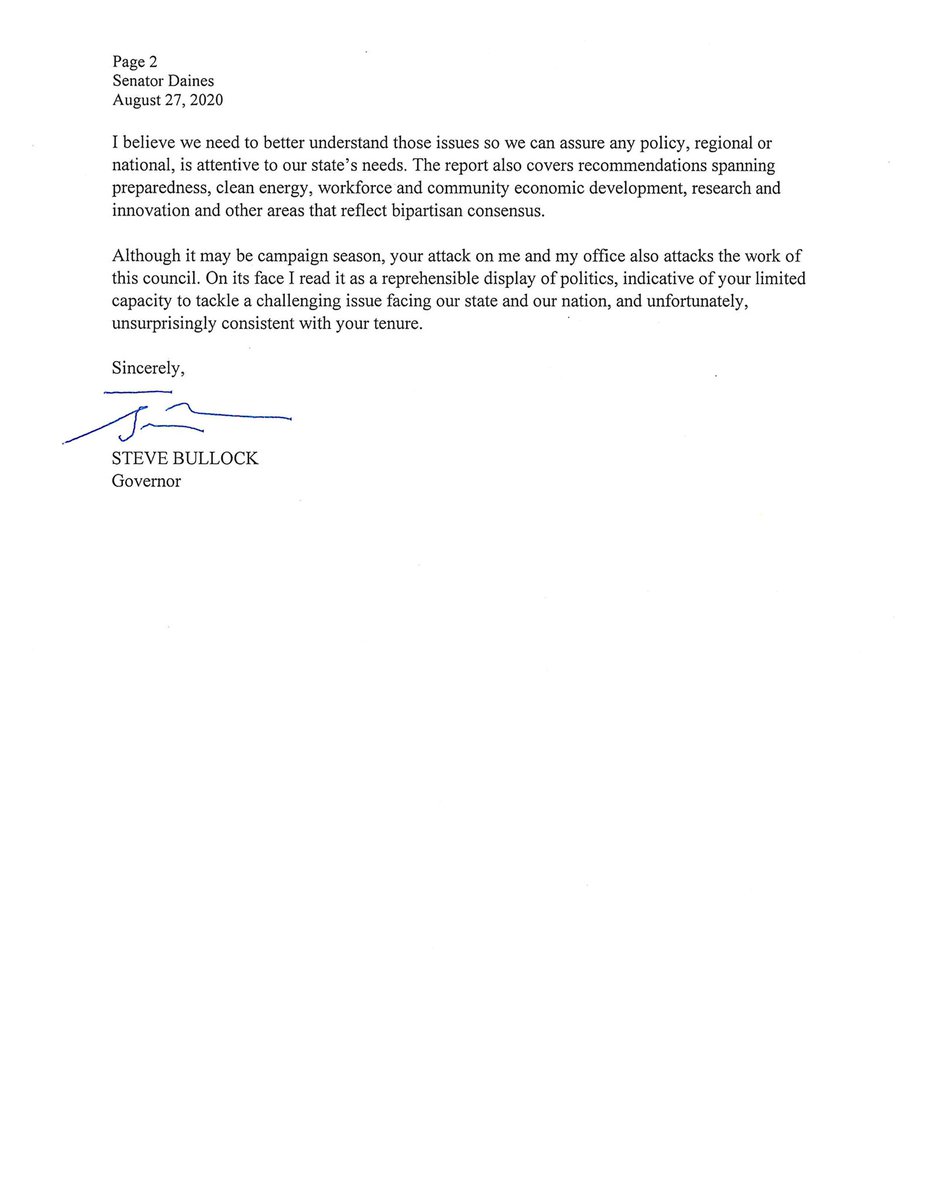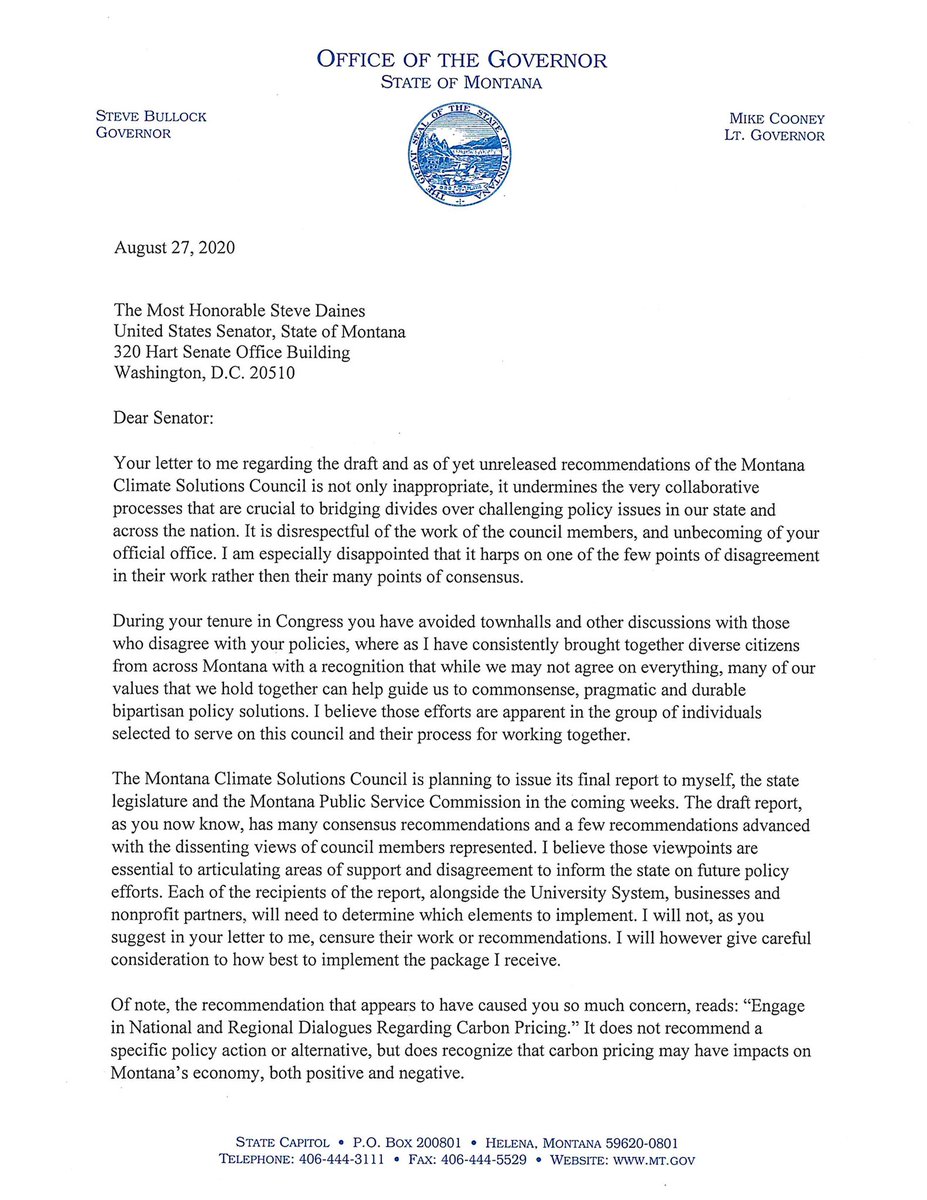 I'm calling on Gov. Bullock to reject the carbon tax proposal in the State's Draft Climate Solutions Plan which will kill MT jobs and wreck our rural economies and communities.
dailycaller.com/2020/08/26/bul…