Right.
Raj Kundra and his accomplice Ryan Thorpe, who were arrested for making obscene films, were granted bail within two months, while 85-year-old Sant Shri Asharamji Bapu, despite being innocent, was not given a day's bail in the last 9 years.
#WhyBailOnlyToCulprits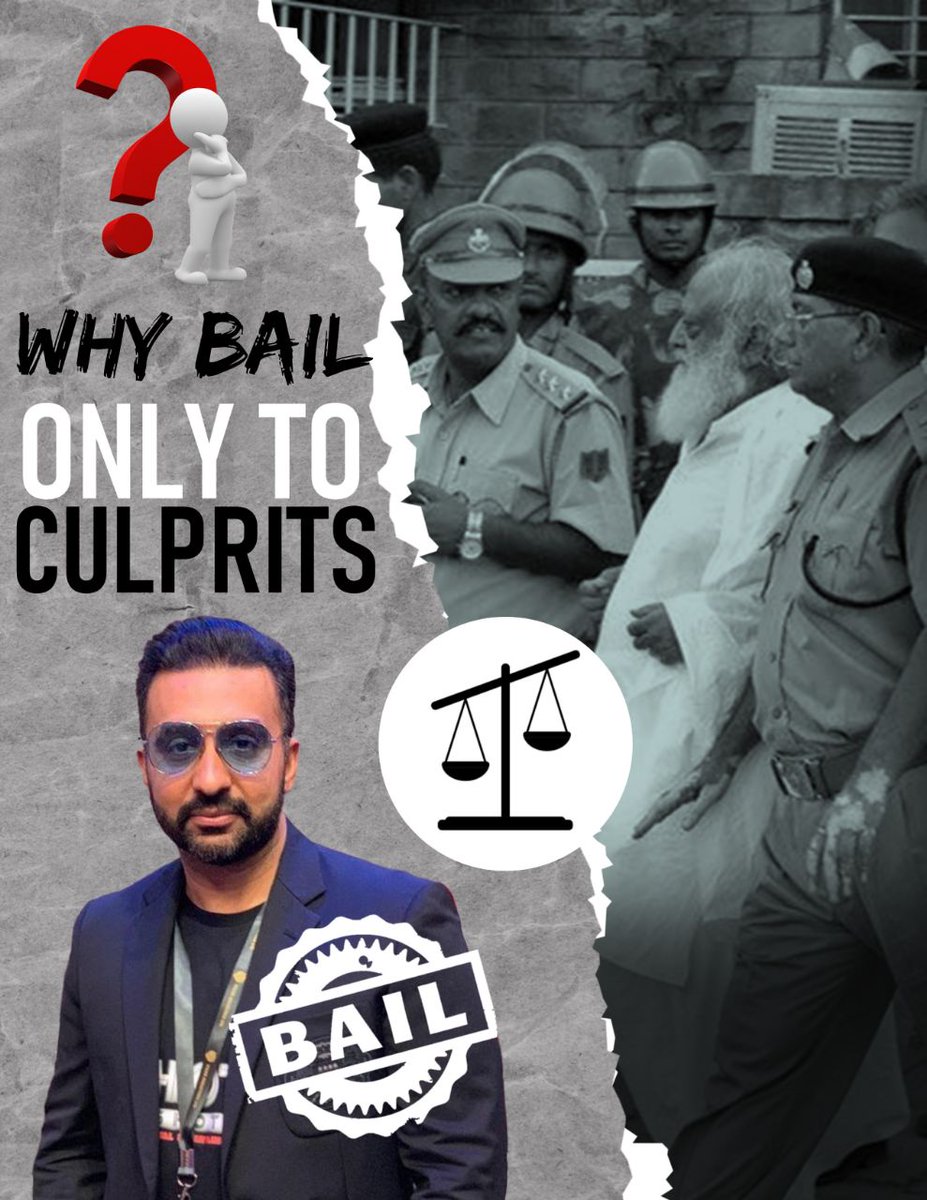 Biased System in India gives bail to guilty actors, politician, businessman, etc. But not a single day bail given to Sant Shri Asharamji Bapu even though He has all the evidences to prove Himself Innocent.
#WhyBailOnlyToCulprits
?
Nation Demands Justice For Bapuji !!
pic.twitter.com/jqJD4Lp8Og