Really such a shameful thing for our country that such Greatest Saint like innocent Sant Shri Asharamji Bapu, is being tortured just because of selfish motives of Anti Hindu Power. Injustice with Bapuji is at it's peak.
We demand justice for Bapuji ✊
#WhyBailOnlyToCulprits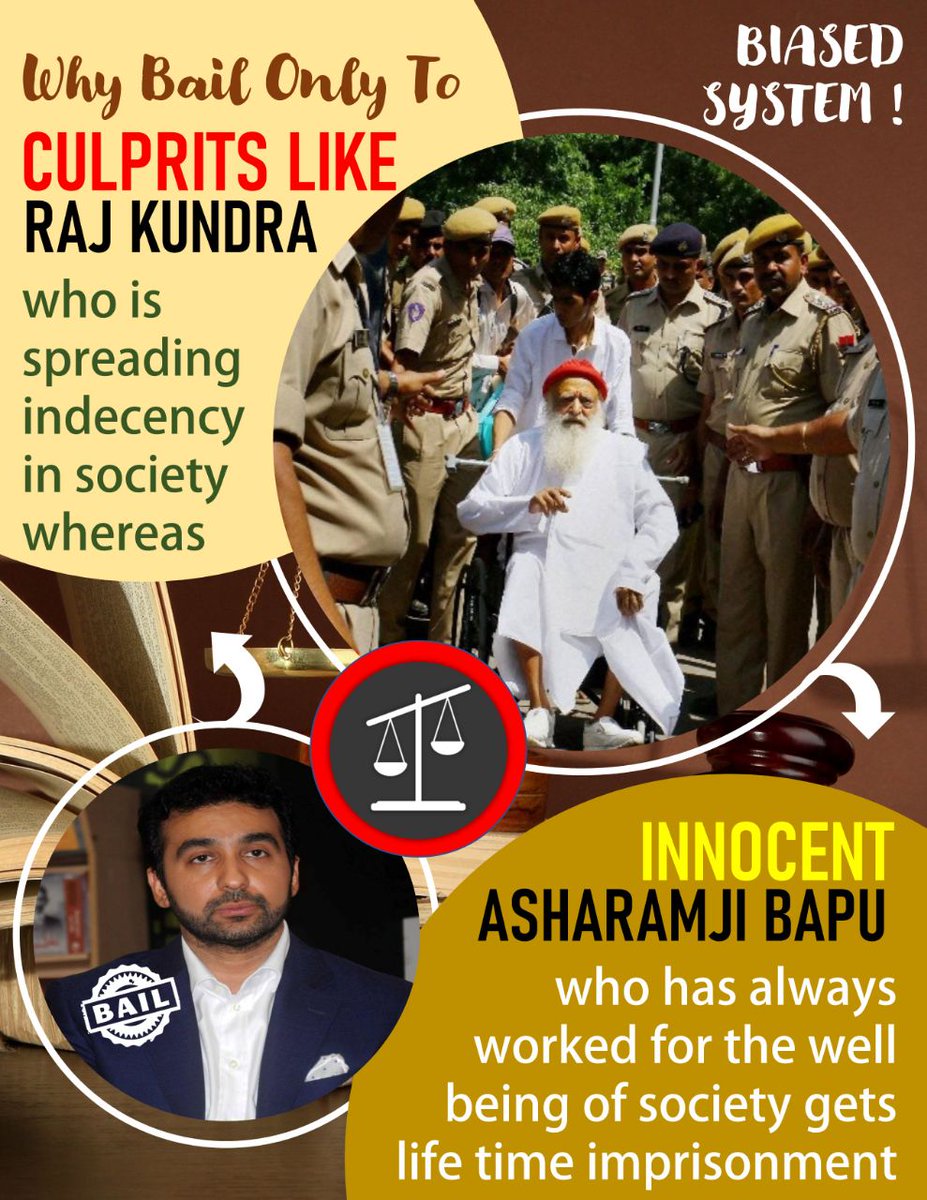 Raj Kundra, who spread obscenity in the society, got bail in 2 months. But the innocent, patriot Sant Shri Asharamji Bapu, who told crores of youth the glory of brahmacharya, did not get bail even once in 8 years.
#WhyBailOnlyToCulprits
We Want Justice For Bapuji✊
pic.twitter.com/Jj0If42Tds