Laut
@benyt
von der
@nytimes
musste offenbar
@i_investigativ
eine Story über Reichelt auf Eis legen – weil Ippens größter Anteilseigner Dirk Ippen das persönlich angeordnet hatte.
@laloeffelstiel
und Team haben dem offenbar widersprochen – ohne Effekt.
#Bild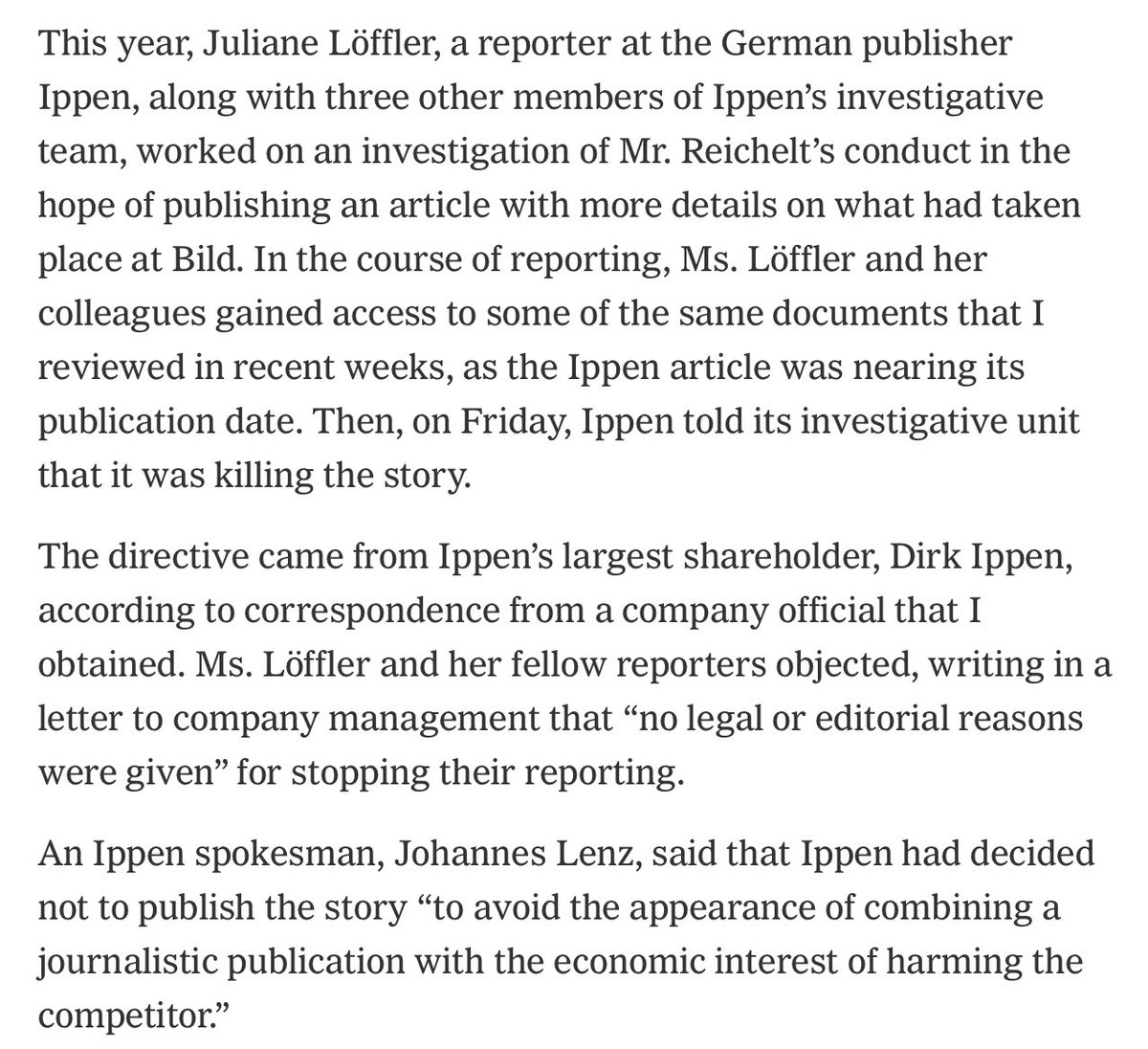 The powerful German media company Axel Springer is ahead on digital media but seems stuck in the past when it comes to workplace conditions. "Those who sleep with the boss get a better job," a woman told investigators.
nyti.ms/2XqYSxi