Balaji Srinivasan
Both
@jack
and
@CathieDWood
are right in different ways.
Everything technology disrupts will see prices fall. Everything the state subsidizes will see prices rise. Like the graph below, but even more extreme.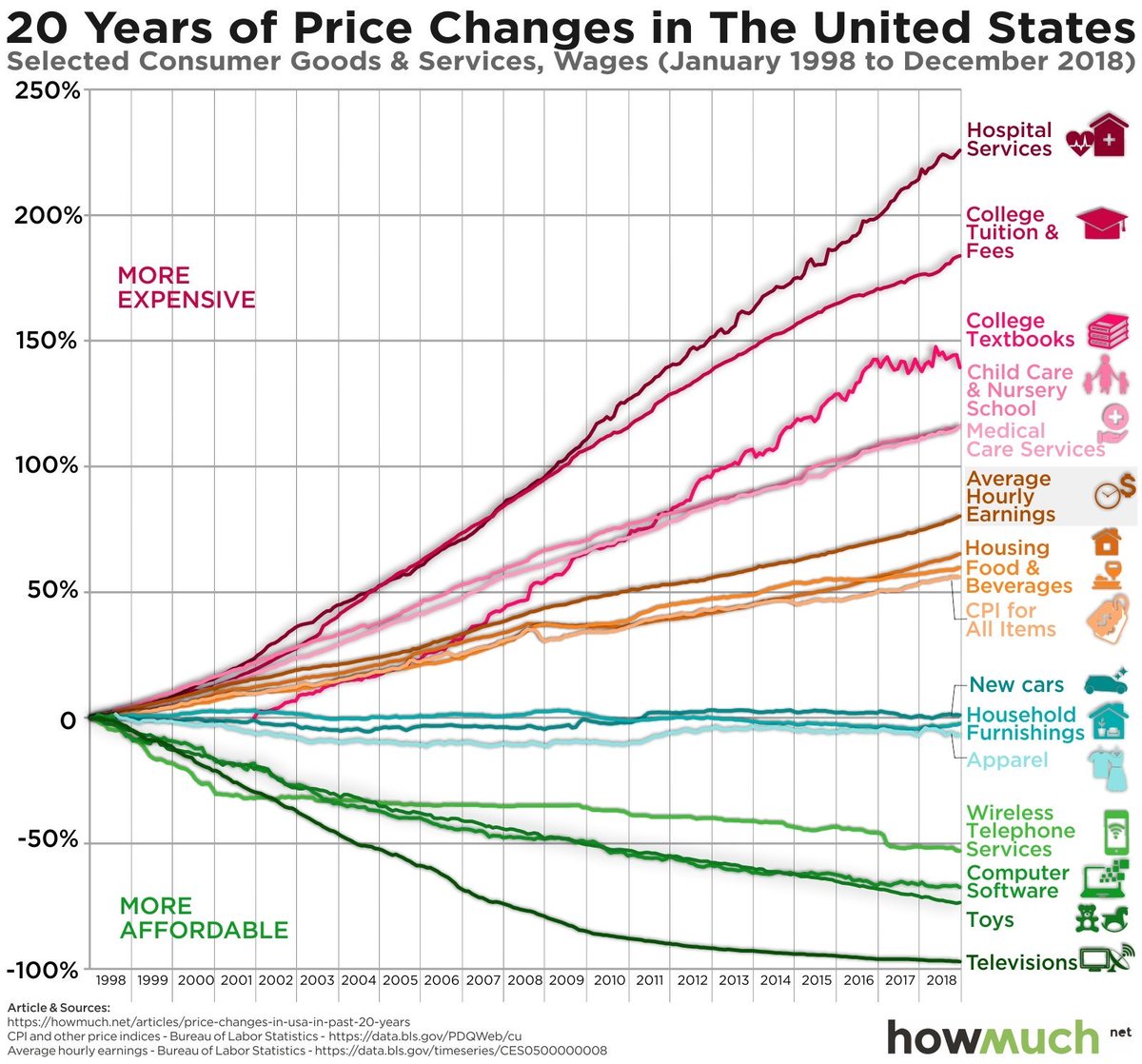 Now we believe that three sources of deflation will overcome the supply chain-induced inflation that is wreaking havoc on the global economy. Two sources are secular, or long term, and one is cyclical. Technologically enabled innovation is deflationary and the most potent source.