No matter the party, you can always count on the Treasury Department to carry China's water.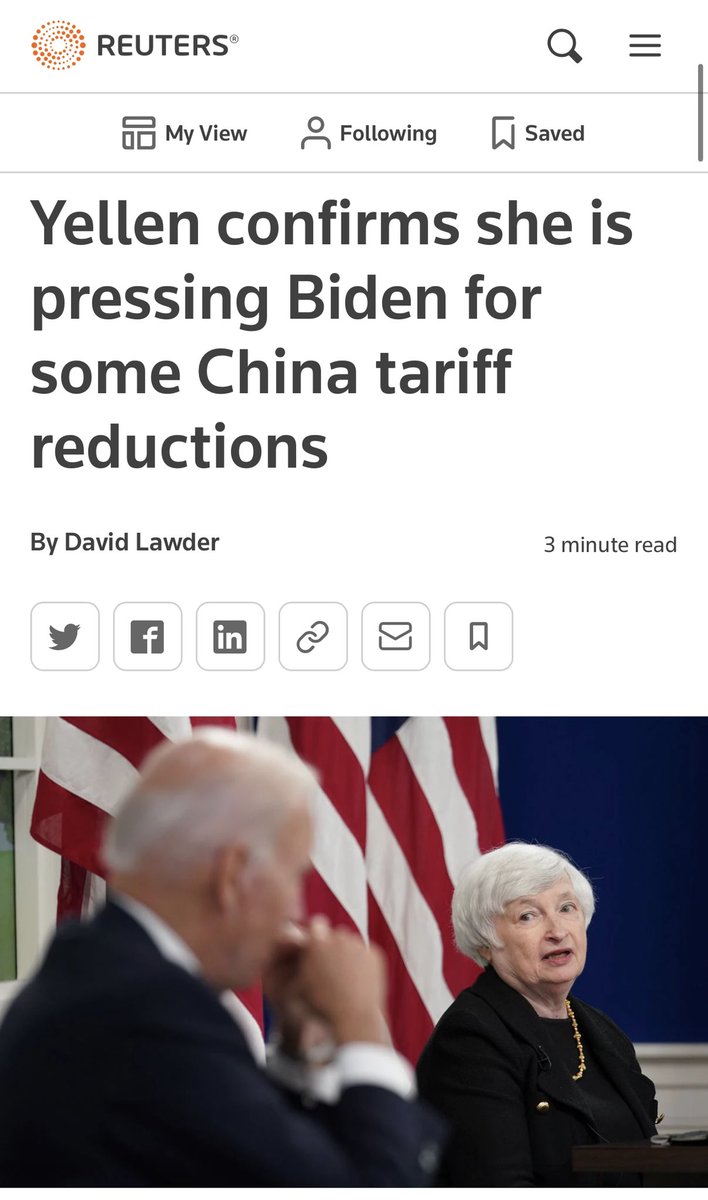 Inflation is now being used by doves at
@USTreasury
as a ploy to remove tariffs on China.
To be clear: tariffs took effect in 2018 & had no inflation impact for 3 years.
Inflation surged immediately after the passage of last year's $2T bill.
See timeline 👇🏻
pic.twitter.com/sVuppY8n70