Matthew Cappucci
NEW: we're learning that the
#earthquake
#terremoto
in
#Mexico
moments ago was a *thrust* quake.
A
#tsunami
does appear possible in
#Mexico
. Evacuate vertically/inland if in coastal Colima, Michoacán and Guerrero.
Appears Cocos or River Plate slipped beneath North American.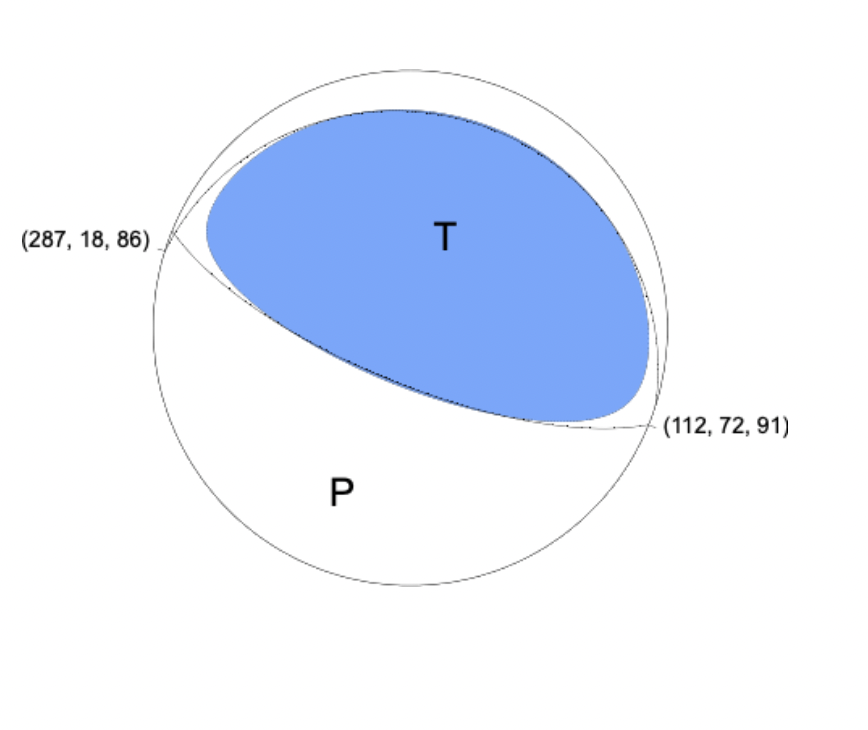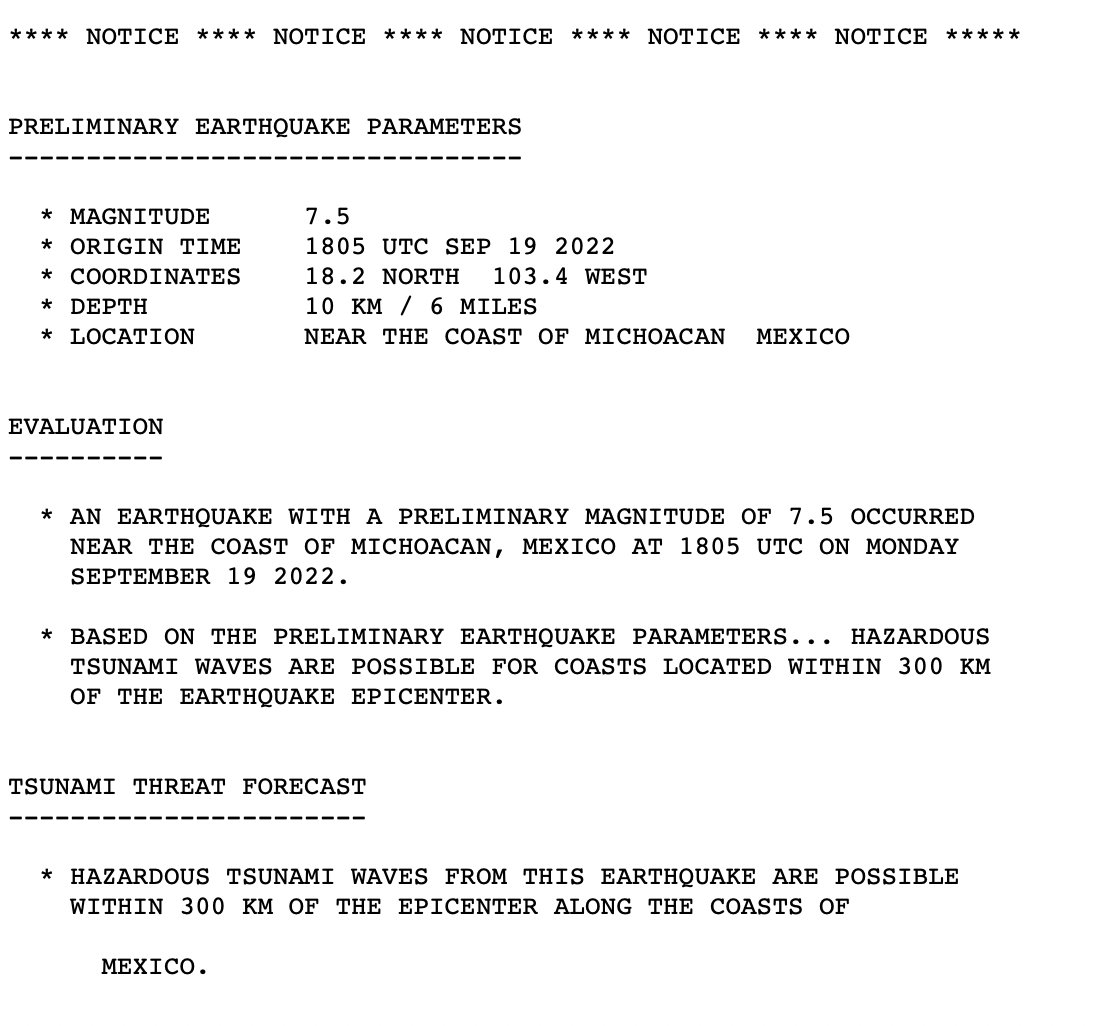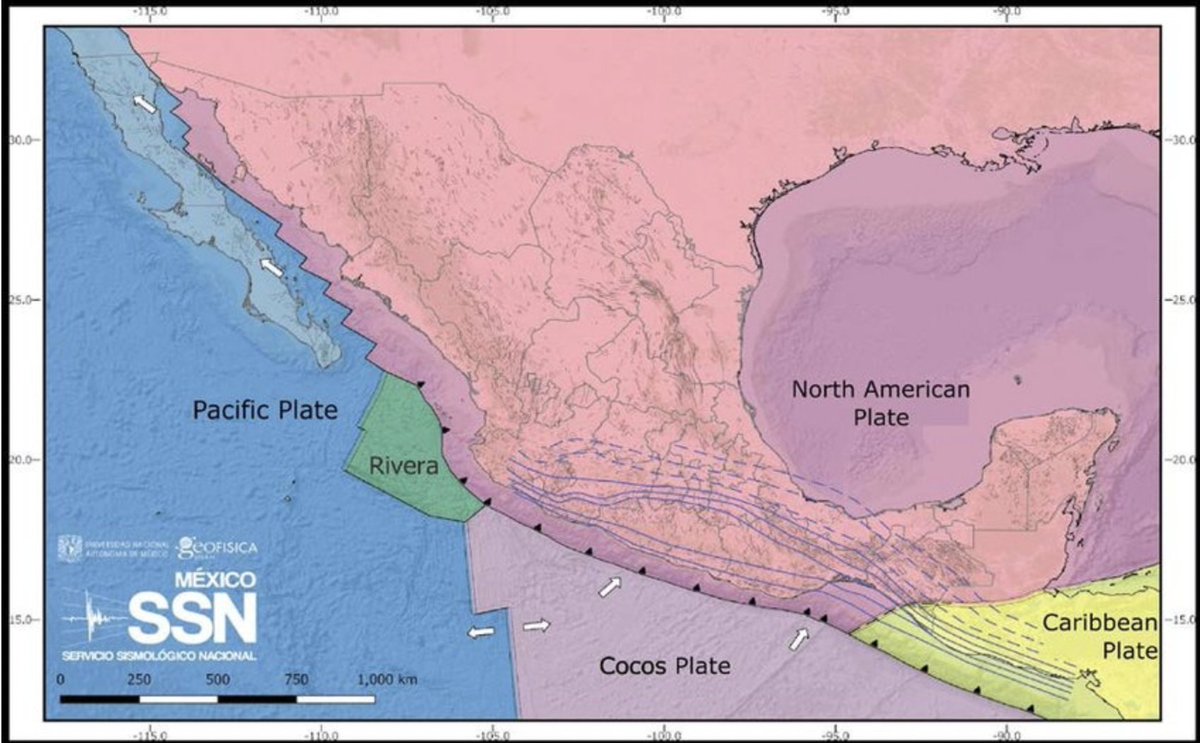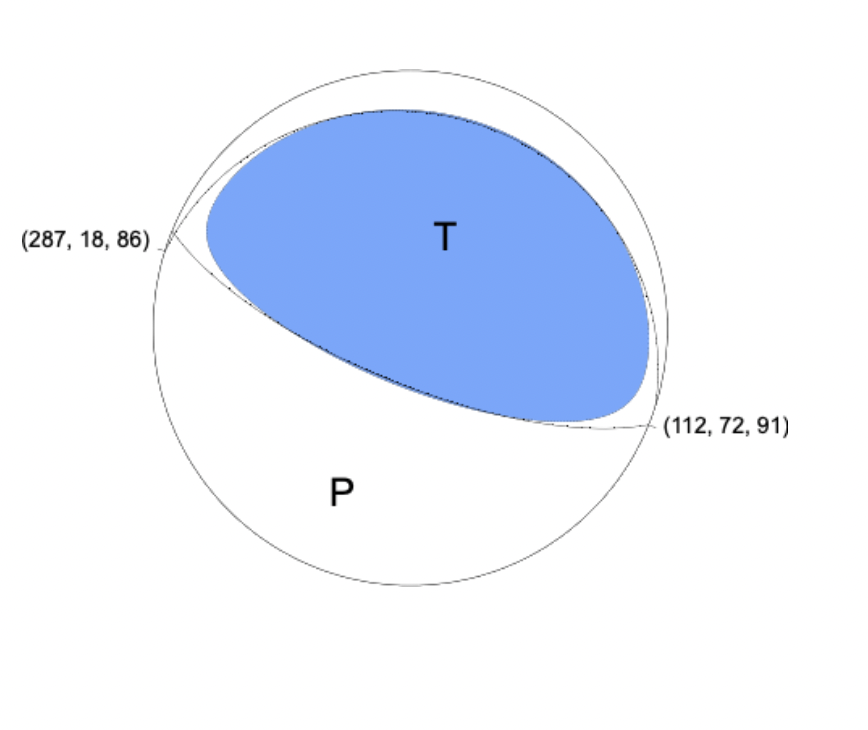 BREAKING: A magnitude 7.6
#earthquake
#terremoto
just struck western Michoacán,
#Mexico
.
It was shallow (10 kilometers deep). We are still waiting to find out whether it was a thrust quake w/tsunami danger or a lateral strike-slip (sideways movement, lesser risk).
pic.twitter.com/ShQfAgiX29