Ni olvido ni perdón.
Esto es a pesar vuestro.
Nadie os alabará ni os aclamará.
Que os quede claro
#AupaAtleti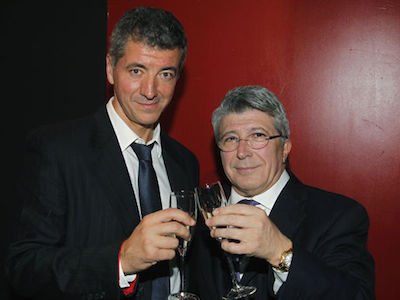 Tweet Engagement Stats
Stats are based upon replies and quotes of this tweet
Engagement Map
Replies and Quotes
Total of 5 replies and 0 quotes found
@doniphon62
En lugar de sumar, son las piedras en nuestro camino.. favorecen la venta de las estrellas, aumentan la deuda, nos roban el escudo, el estadio, propician que no se pueda fichar por una sanción FIFA, nos dejan con 17 jugadores en plantilla.. NI OLVIDO NI PERDON.
26/04/1903 El comienzo de un sueño...Gracias Cholo
@doniphon62
Efectivamente, han tenido la gran suerte de cruzarse en su camino con el más grande de todos los tiempos. Dios CHOLO