😡If Raj Kundra may get bail in Pornographic case.
😡Gayatri Prajapati, actor Pearl V Puri may also get bail under POCSO ACT.
Then,
Why innocent Sant Shri Asharamji Bapu not getting a bail who is the inspiration of crores of people.
#WhyBailOnlyToCulprits
⁉️
We want justice.
Possibly sensitive media. Public access unavailable.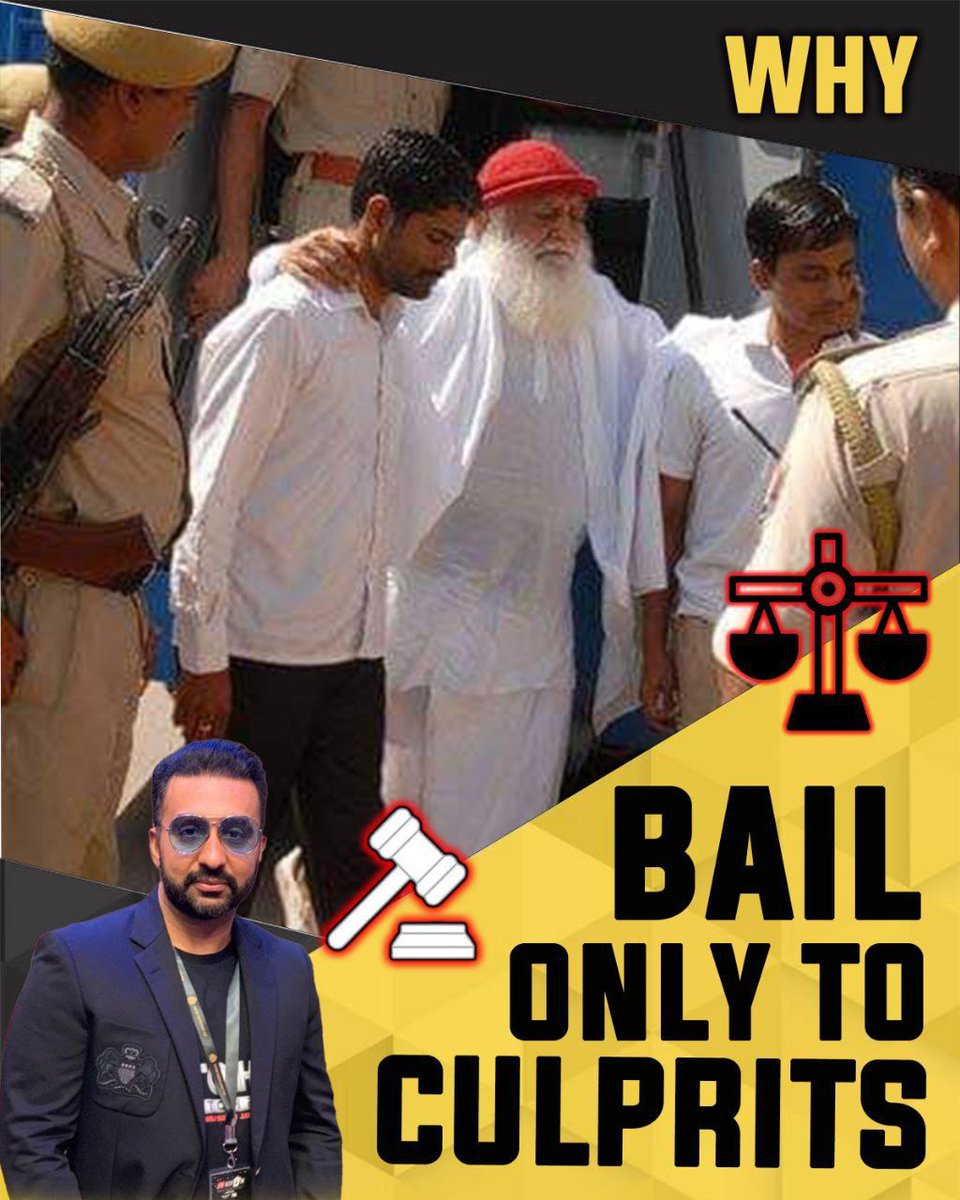 पादरियों और मौलानाओं के अपराध सिद्ध होनेे पर भी वें आजाद घूम रहे हैं।
वहीं दूसरी ओर हिंदू संत , Sant Shri Asharamji Bapu को पैरोल तक नहीं दी जा रही, जबकि सबूतों से पता चलता है कि वें पूर्णतया निर्दोष हैं।
#WhyBailOnlyToCulprits
Biased System
pic.twitter.com/VK01zIDnuJ