La fakenews complotiste
par excellence.
"L'OMS vient de dire que Omicron a été signalé pour la première fois par l'Afrique du Sud le 24/11/21...alors que WEF a signalé cette même variante B.1.1.529 en juillet dernier".
Sauf que l'article de WEF de juillet a été mis jour le 26/11.
Possibly sensitive media. Public access unavailable.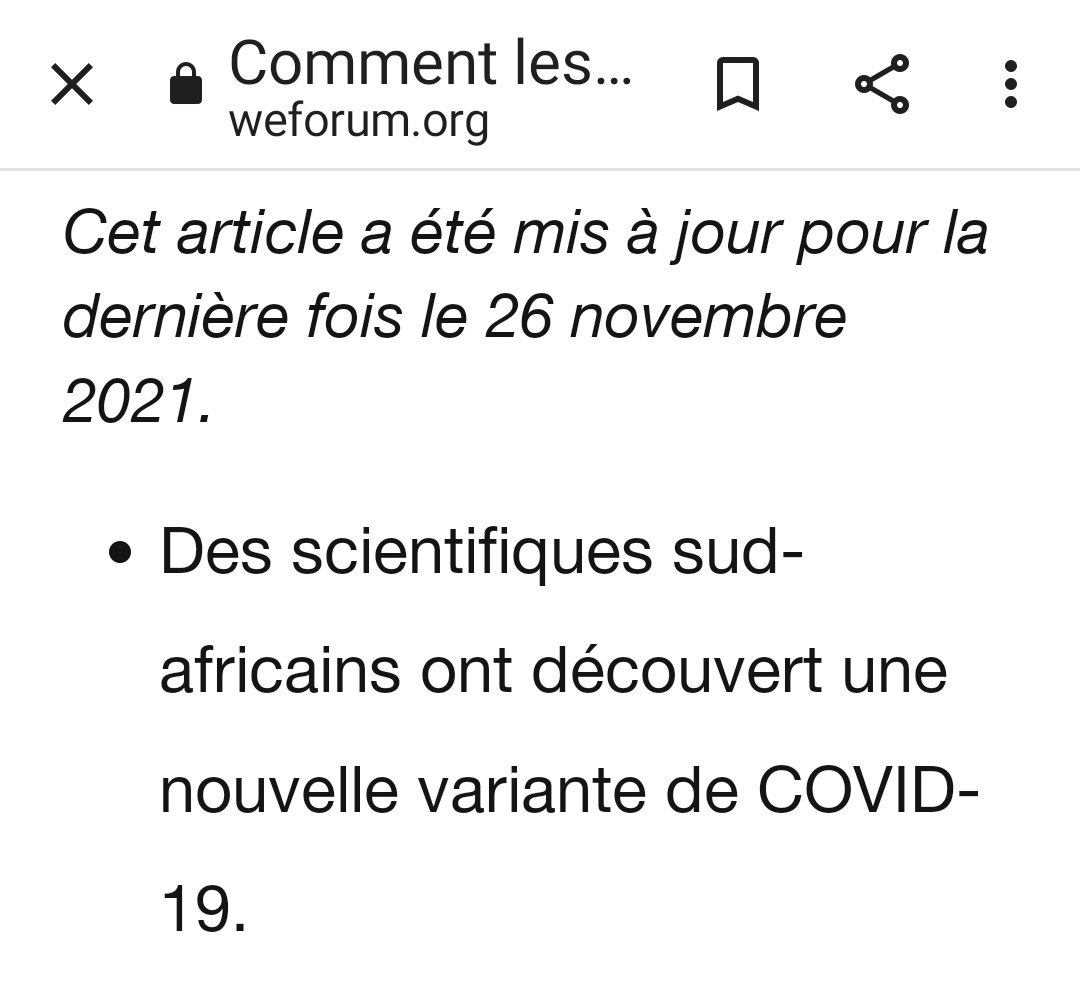 They're starting to make mistakes.
WHO just said that "Omicron" was first reported by South Africa on 11/24/21.
However, WEF reported this EXACT same "variant"—B.1.1.529, out of South Africa—way back in July.
Oops.
weforum.org/agenda/2021/07…
who.int/news/item/26-1…